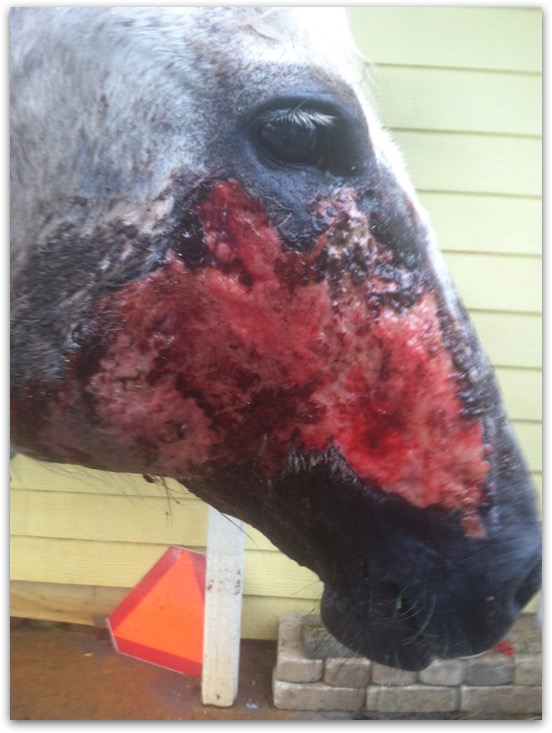 13 Oct

Pythium Insidiosum

This 15 year old Mustang mare had contracted and been living with Pythiosis for over a year before coming to our attention. She had received 2 series of the Immunology Serum which had failed and was scheduled for euthanasia. We teamed up with a non-profit organization called Hopes, Dreams and Horses to help save her and donated Fungus Free Plus®  while HDH provided care.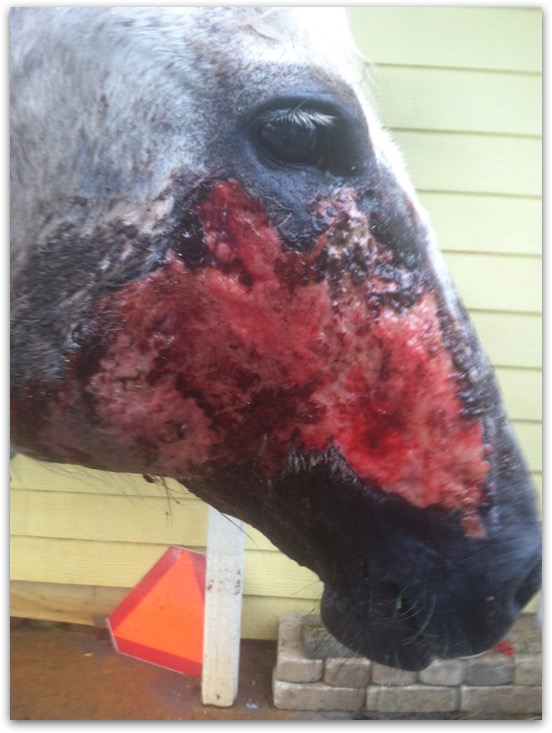 Day 1
Intake day before use of Fungus Free Plus.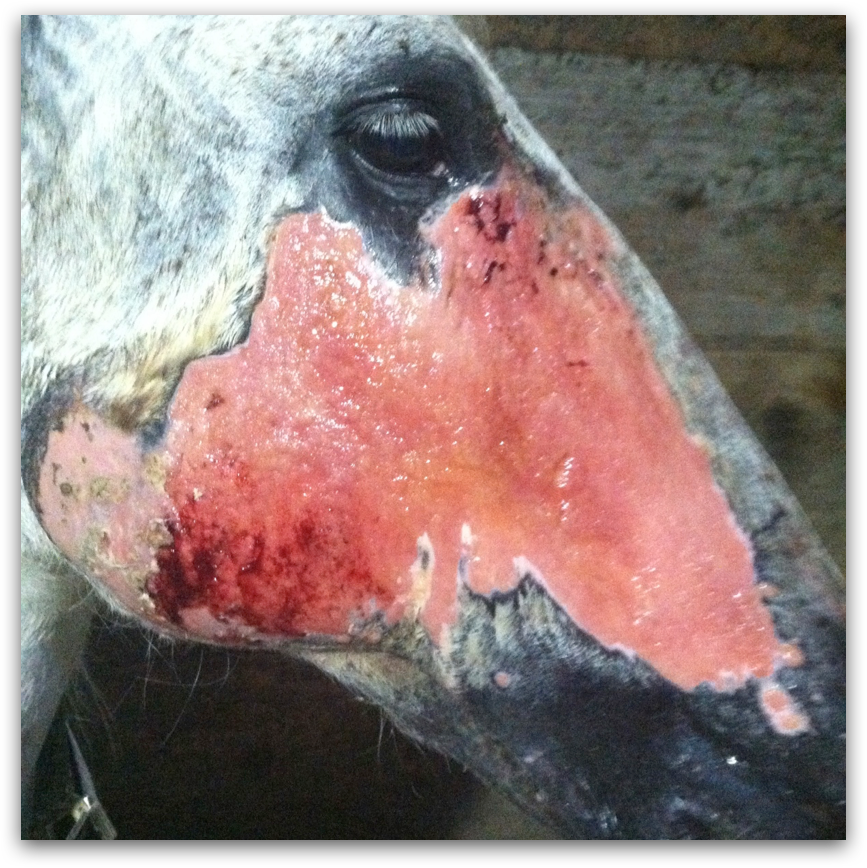 Day 5
Healthy granulation tissue can be seen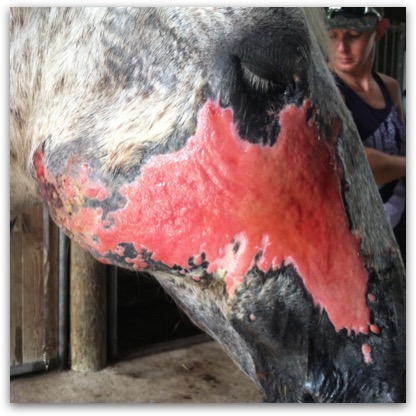 Day 19
Note changes at jawline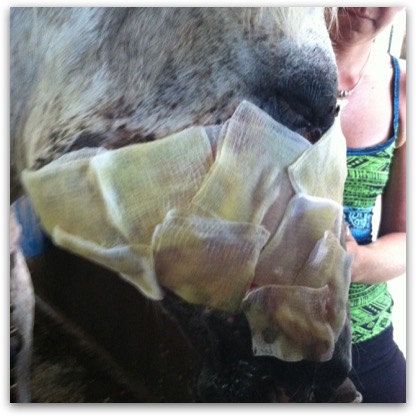 4'' square gauze sponges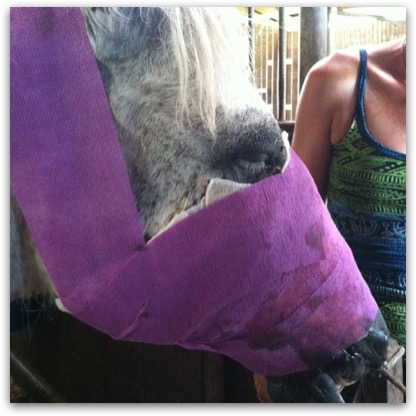 Vet Wrap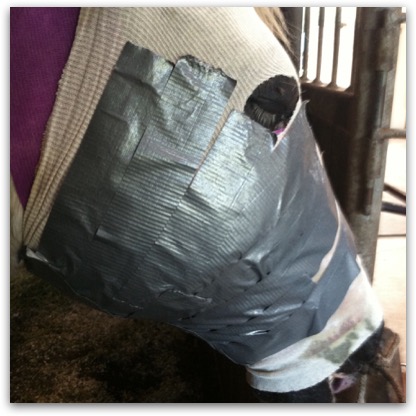 6'' casting stockinet and duct tape
Bandaging a facial wound can be challenging. The most invaluable part of this bandage is the 6" casting stockinet. It comes in a 25 yard roll and we would use about 30'' each bandage change. It stretches easily over the face and one simply cuts ear and eye holes after slipping on. It kept the vet wrap in place. We would apply the duct tape before cutting eye holes and the mare seemed soothed by this process. Duct tape was necessary due to the powerful itchiness of this disease.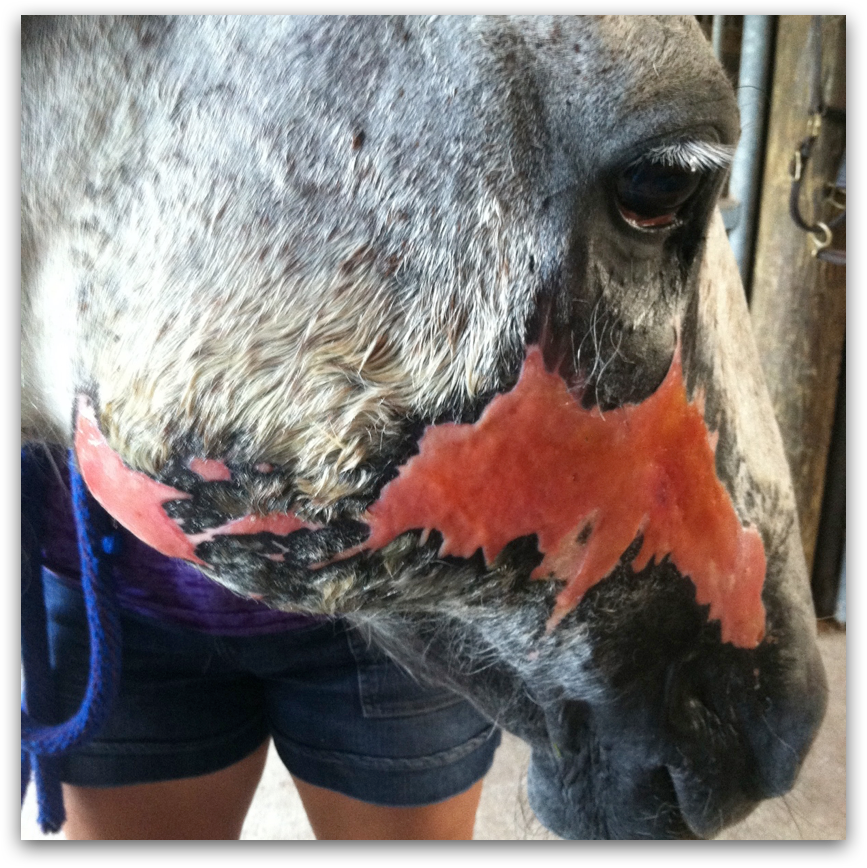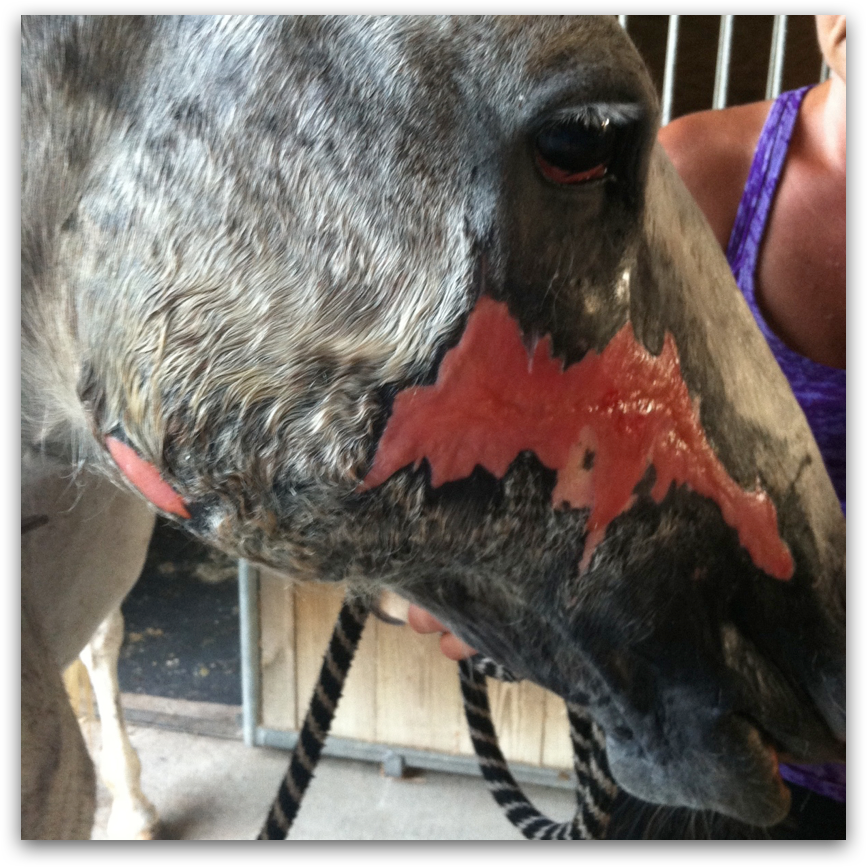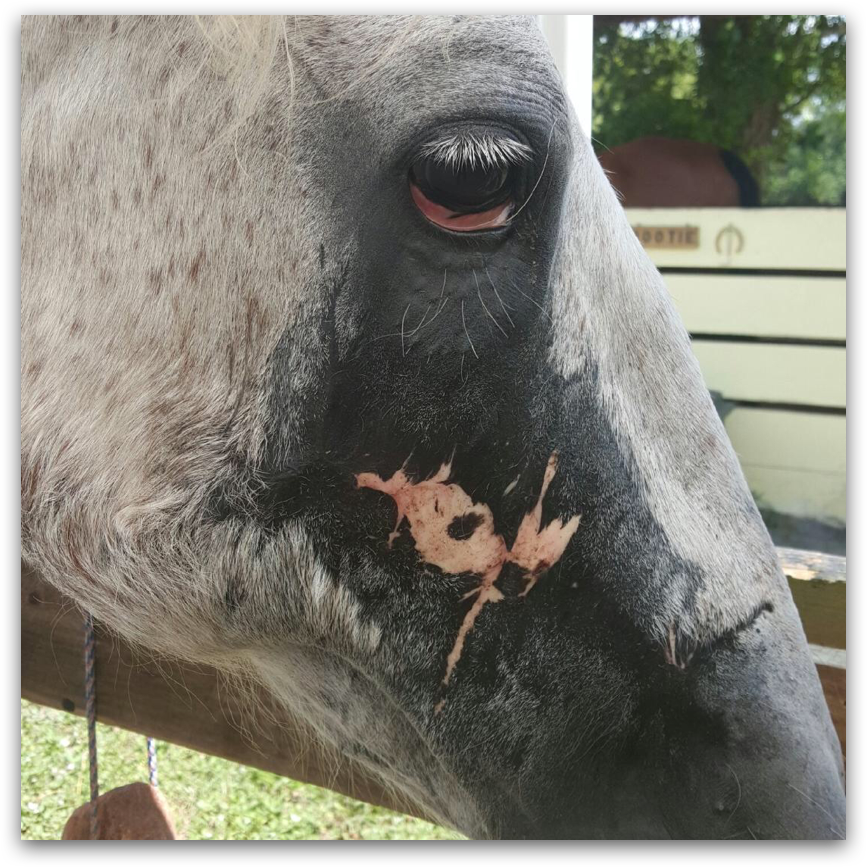 9 months
This case was classified as "Chronic Pythiosis" and was very advanced when treatment began. The longer a horse has Pythiosis the longer it takes to heal as it is a systemic disease.