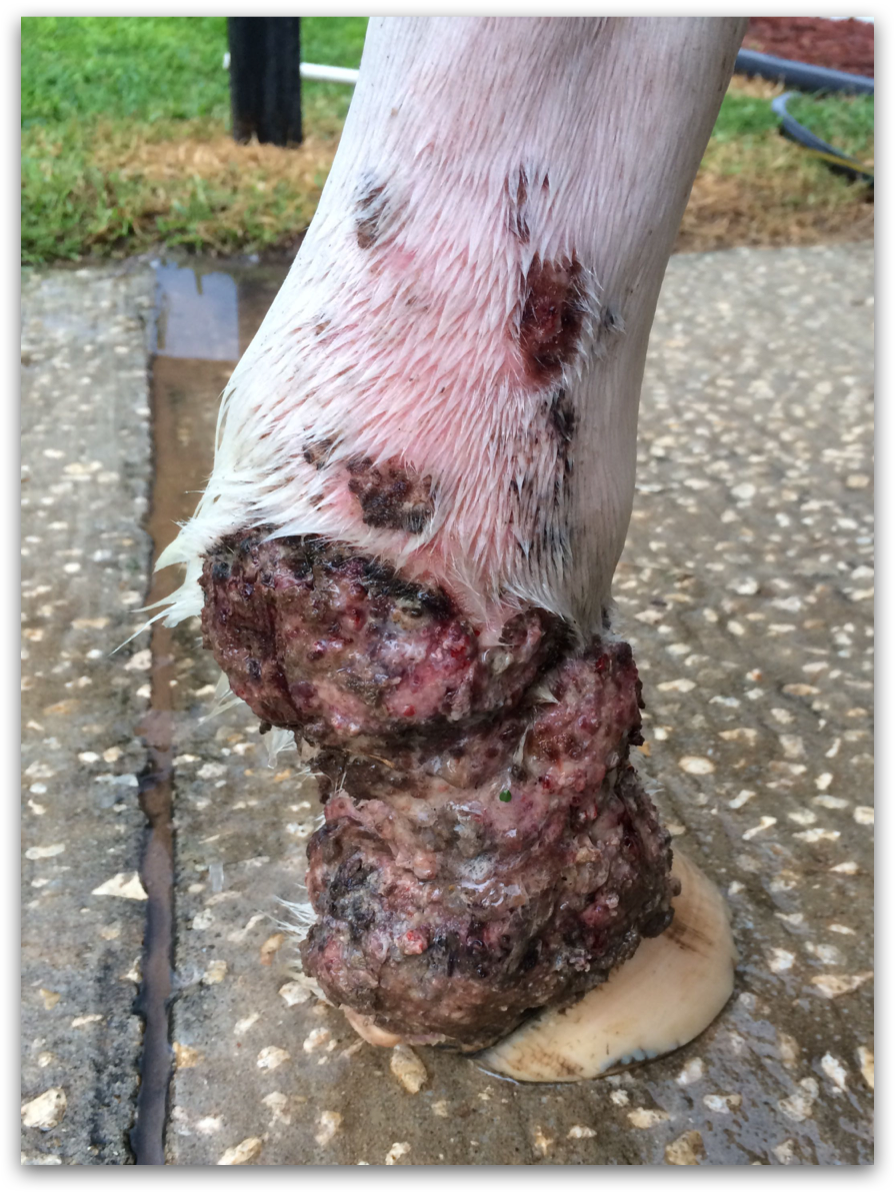 13 Oct

Pythiosis Insidiosum on Ankle

We were first contacted in early August for information about our product when the lesion was about a third of the size of the picture labeled as Day 0. The owner had chosen to administer the PavLab vaccine and follow their recommendation of nothing topical for three weeks to give the vaccine time to work. Unfortunately, the horse did not respond to the three part series of vaccine and the lesion grew exponentially. We recommended a debridement and for the horse to be started on Fungus Free Plus, both the Internal and Topical formulas. Post debridement the wound was liberally coated with Fungus Free Plus and a 24 hour pressure bandage applied.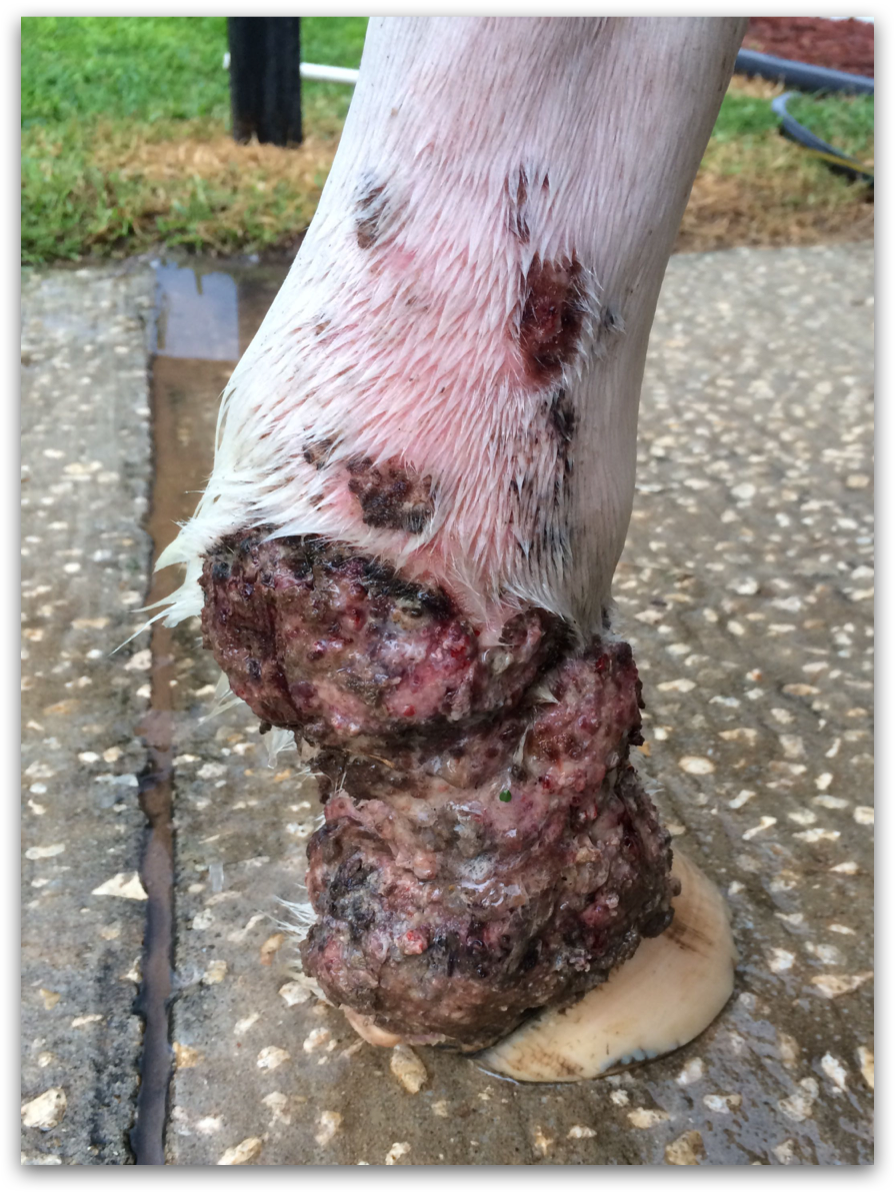 Day 0
Before use of Fungus Free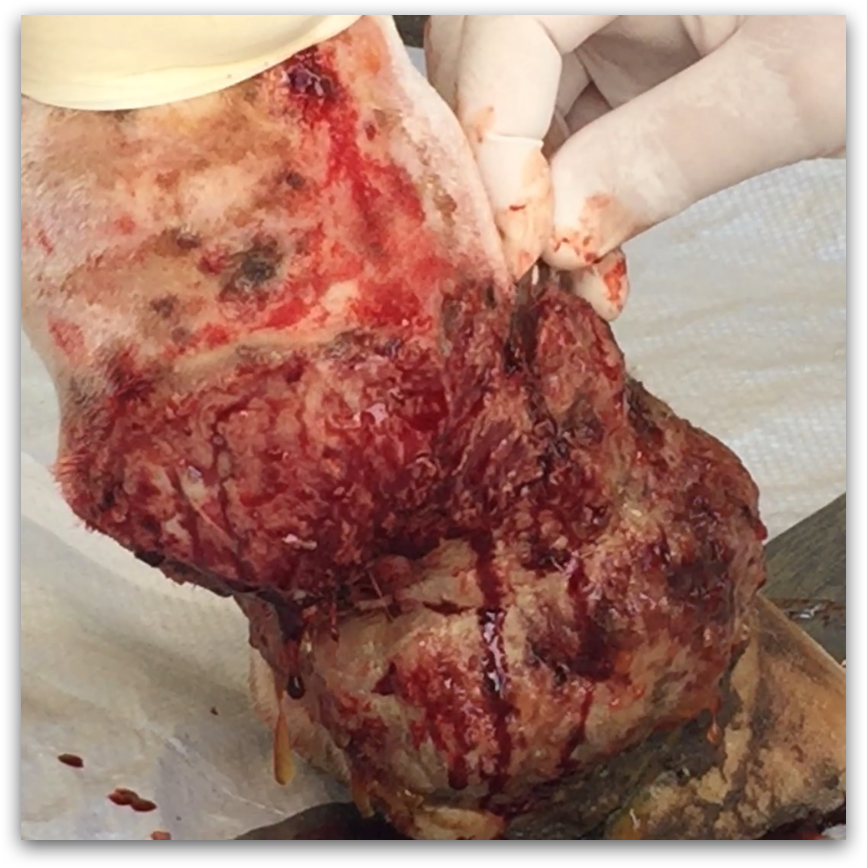 Day 1
Debridement and first application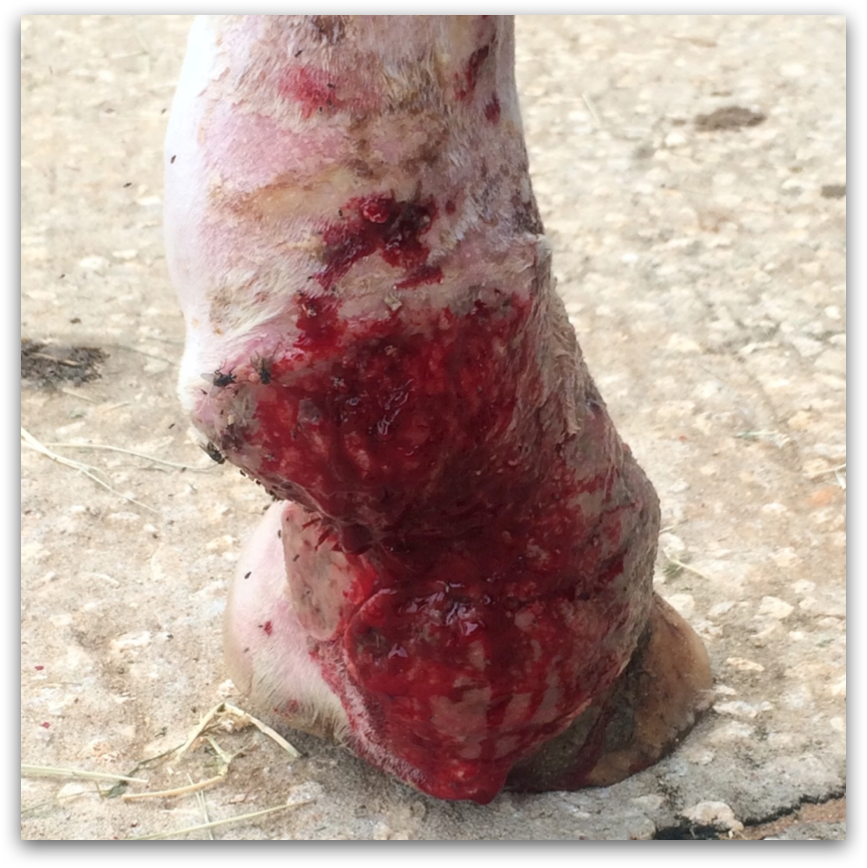 Day 2
No swelling and minimal bleeding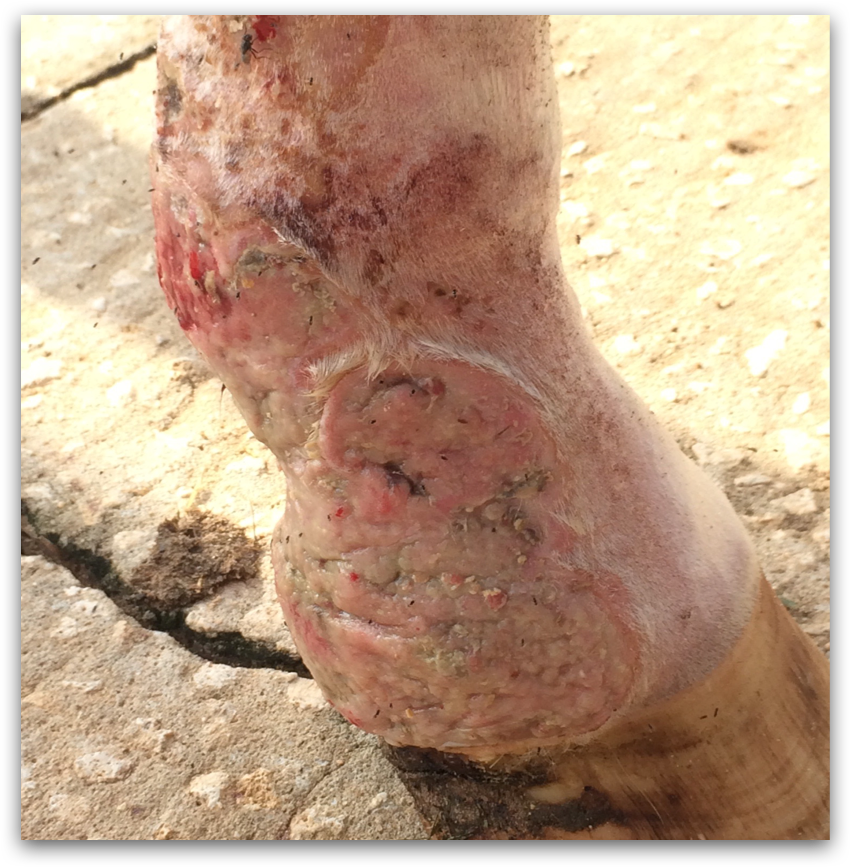 Day 7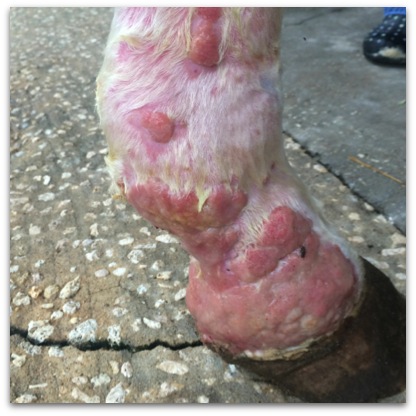 Day 24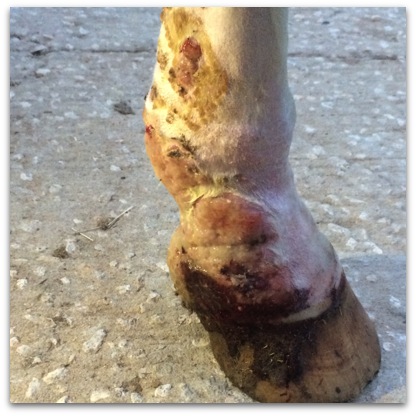 Day 44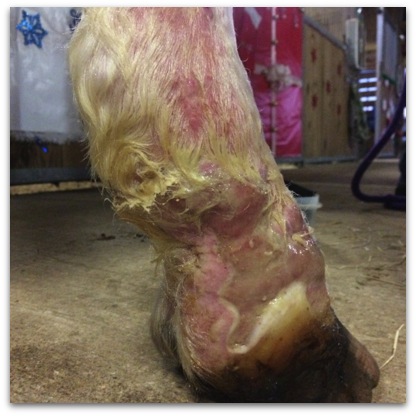 Day 98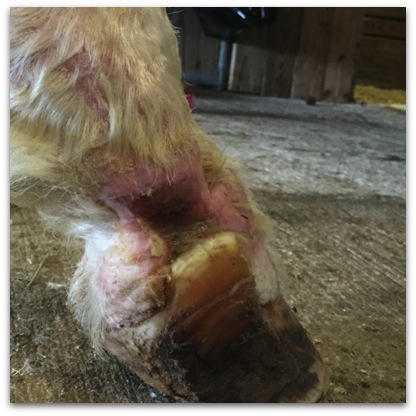 Day 105
The vet and farrier  agree that the overgrowth of hoof will resolve itself when it is totally healed. The mare is sound and continues to improve.