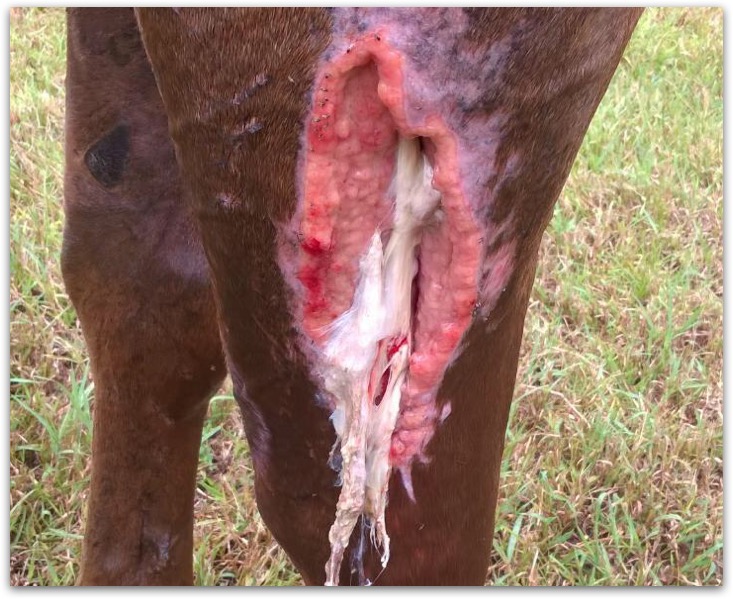 05 Oct

Antibiotic Resistant Flesh Eating Bacteria

This gelding sustained a puncture wound and it progressed to this stage in about ten days. This picture was taken on August 9, 2015, the first day Fungus Free Plus was applied. We were contacted on August 5th as one of the three vets called out on this case suggested it was possibly Pythiosis. The general consensus of all the vets involved was of a flesh eating bacteria that was antibiotic resistant such as MRSA.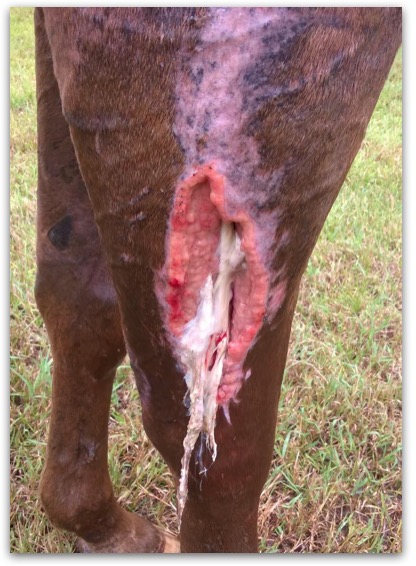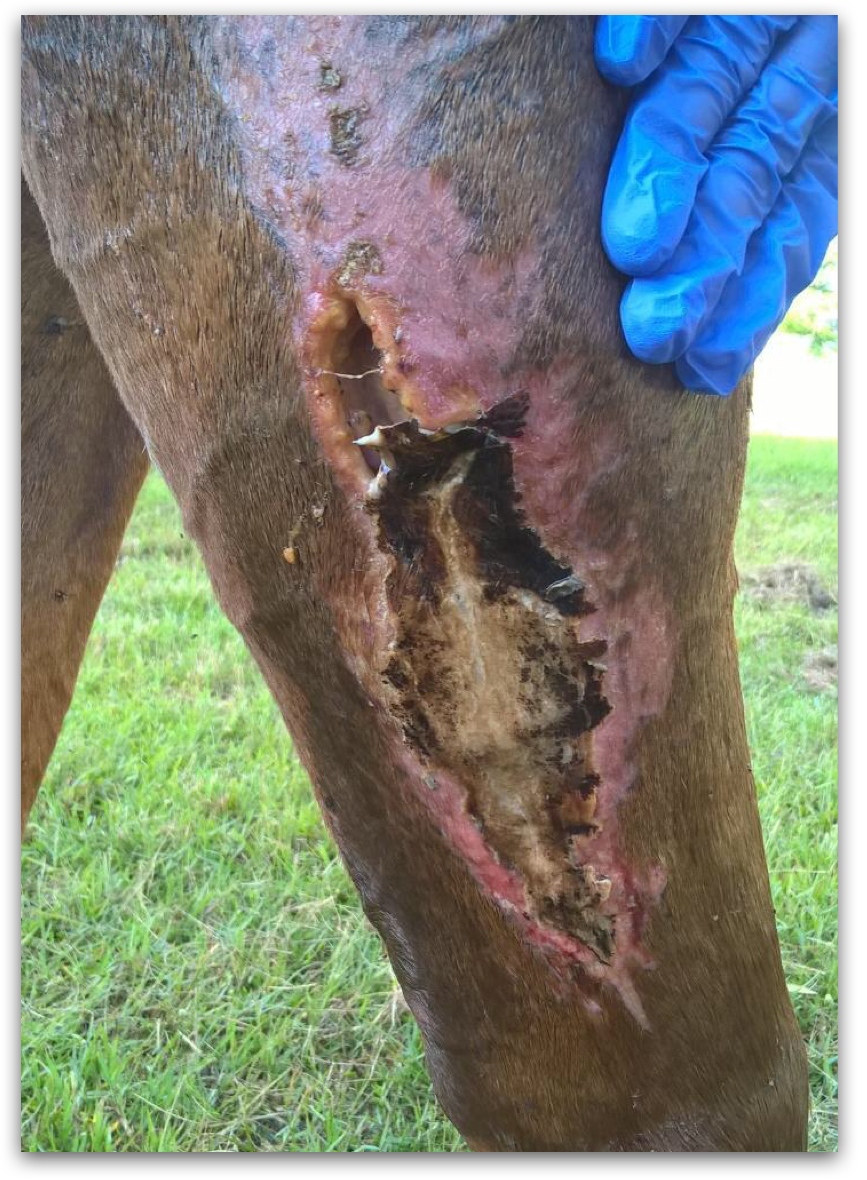 Day 3 before Fungus Free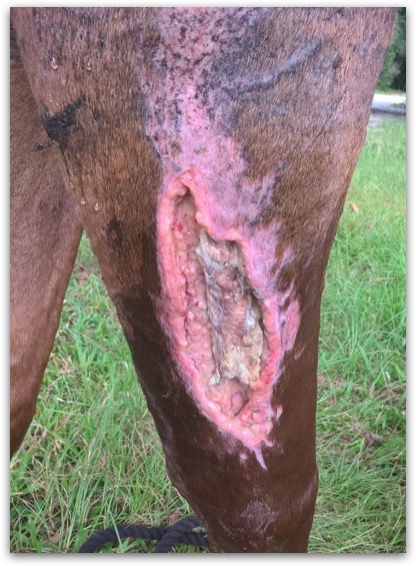 Day 7 before Fungus Free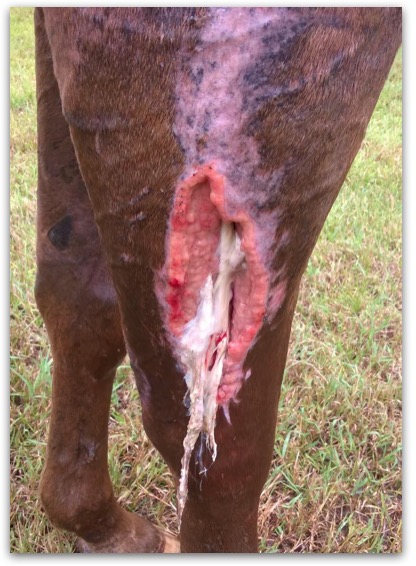 Day 10 - first application
These are the pictures we received when asked our opinion of whether we believed it to be Pythiosis. We did not, but recommended giving Fungus Free Plus Internal and Topical a try as it was resistant to everything the vets had prescribed.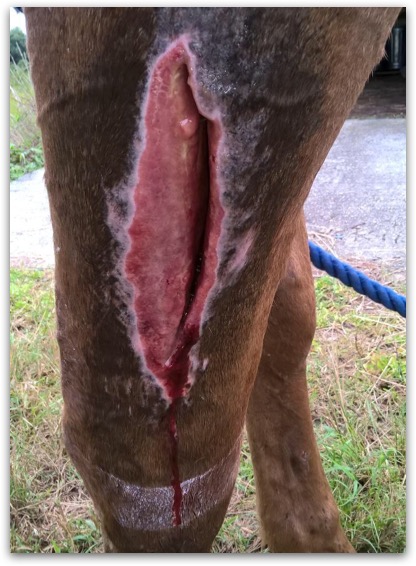 Day 8 with application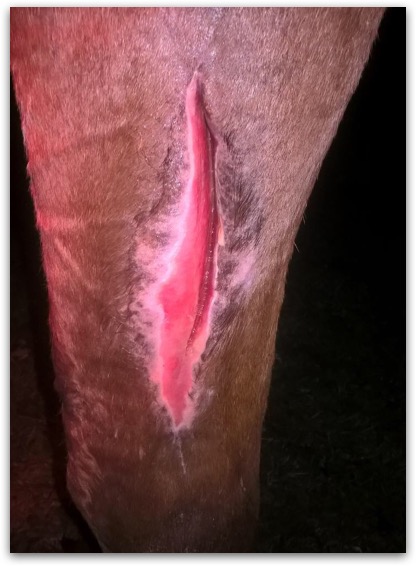 Day 15 with application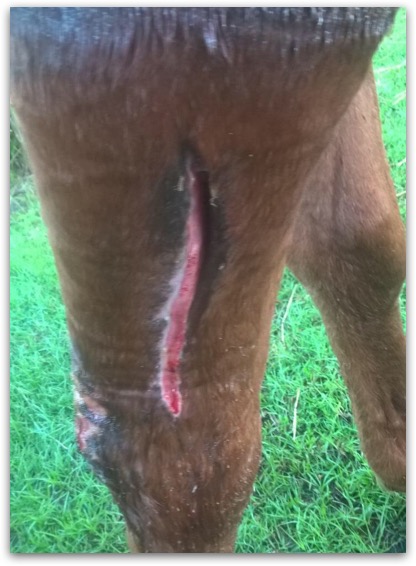 Day 35 with application
Bandage was changed twice a day and Fungus Free was sprayed on each change. He was also on our Internal Formula.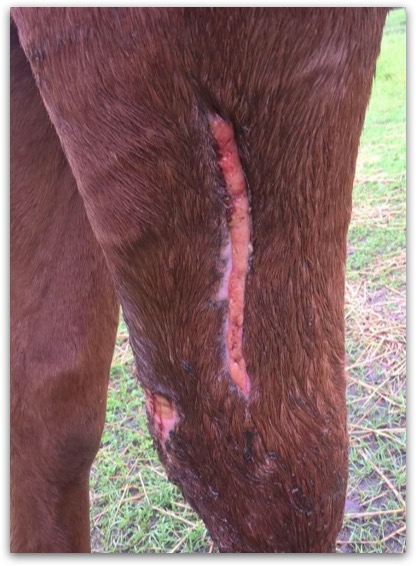 Day 38 with application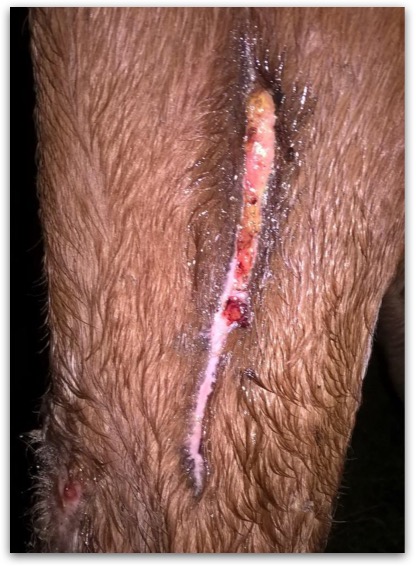 Day 55 with application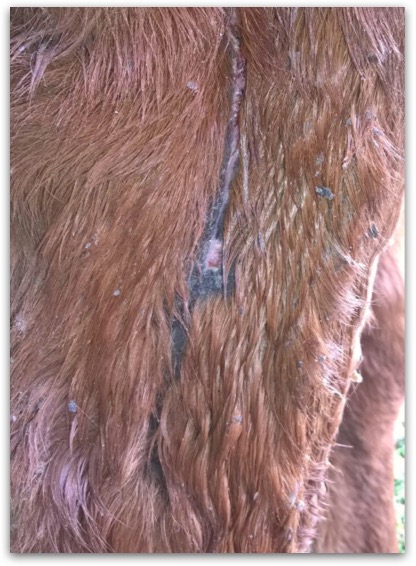 Day 63 with application